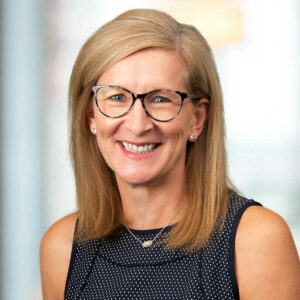 WK Dickson is pleased to announce the addition of Tricia Malinowski, Ph.D., PE, as a project manager for our watershed services practice in Charlotte, NC.
Tricia has over 25 years of experience advising public and private sector clients in environmental compliance and water resources engineering, planning, and management. Her principle areas of expertise are Clean Water Act program support, sustainable infrastructure policy and program management, including green infrastructure and low impact development, and municipal stormwater utility development and implementation. More specifically, her experience also includes utilization of GIS data technology and analysis tools; municipal stormwater ordinance development; compliance auditing of National Pollutant Discharge Elimination System (NPDES) municipal, industrial, and construction stormwater programs; preparation of industrial wastewater pretreatment and pollution prevention plans; and managing multi-media environmental compliance sampling and analysis programs for industrial sites and military installations.
"From our first meeting and conversation, I recognized a key alignment in Tricia's skill sets, the needs of the clients we serve, and the community programs we support," said Lisa Wells, PE, CFM, WK Dickson's vice president and watershed services practice leader. "Tricia's specialization in sustainable infrastructure policy and focus on green infrastructure will provide great value to our clients who are leaning into resilient practices for their programs, projects, and communities."
Tricia earned a Bachelor of Science degree and a Master of Science degree in civil engineering from SUNY Buffalo and a Ph.D. in Infrastructure and Environmental Systems from UNC Charlotte. She is a licensed professional engineer in North Carolina and South Carolina. She is also an active adjunct instructor in the Department of Civil and Environmental Engineering at UNC Charlotte.