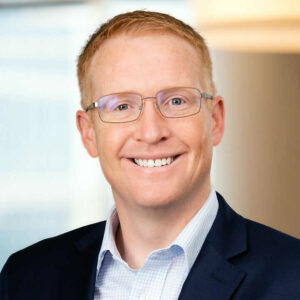 WK Dickson is pleased to announce that Weston Boles, PE, has been promoted to Vice President. Having taken on the role of Practice Area Leader in our Land Development group in February 2021, Weston and his team of engineers and designers have taken the practice to historic new levels of collaboration and success.
Weston joined WK Dickson in 2015 and has more than 17 years of professional experience in the land development market. While Weston has experience in all aspects of land development, he specializes in large residential developments with expertise in land planning, entitlement, design, and permitting services.
David Pond, PE, WK Dickson's president, adds, "This promotion recognizes the tremendous contribution that Weston has made to WK Dickson over the past six years. He is a true leader for our organization and sets the bar for fellow team members."
Weston holds a Bachelor of Science in civil engineering from the University of North Carolina at Charlotte and a Master's in Business Administration from Queens University. He is a licensed professional engineer in North Carolina and Georgia.