Project Details
The project includes a bioretention cell in series with a permanent pool outfitted with an aesthetic fountain water feature, all wrapped into a new public park. The project's other Green Infrastructure features include aesthetic features featuring a walking trail landscaped with native plants, observation platforms, and seating. Educational signage educates residents and visiting school children about water quality, channel protection, and Green stormwater BMPs. Completed in the Fall of 2016, the facility has become a pedestrian destination for residents, workers, and visitors to the City Center and the new downtown area.
WK Dickson provided the engineering and landscape architecture design for the regional multi-use stormwater management facility, permitting, funding (partially furnished with a Section 319(h) grant), and construction observation. The project improved water quality on an impaired stream and helped promote the redevelopment of the new downtown area.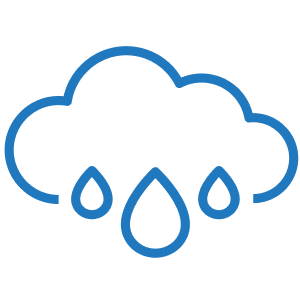 The project was awarded the Grand Award by the American Council of Engineering Companies of Georgia as well as the State Stormwater Project of the Year by both ASCE-Georgia and GAWP.