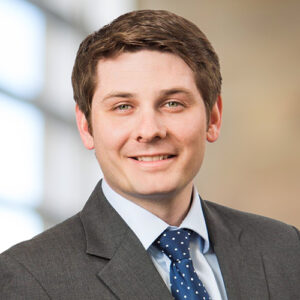 WK Dickson welcomes Rad D. Hudson, PE, to our team as a senior land development consultant in our Charlotte, North Carolina office. Rad will help lead the land development team and expand our in-house capabilities by focusing on our private sector clients.
Rad has over 16 years of civil engineering experience in land development, primarily in the commercial and residential sectors. His specialties include master planning, site layout, geometric roadway design, utility design, storm drainage, and stormwater management systems. He has worked with various client types and market sectors, including commercial, mixed-use, multifamily, single-family, and municipal.
"We're thrilled to welcome Rad to the WK Dickson team. With years of experience in land development consulting and product sales, Rad brings a wealth of knowledge and expertise that will help us continue to diversify our land development project portfolio and meet the evolving needs of our clients," said Senior Consultant Weston Boles.
Rad earned his Bachelor of Science in civil engineering from the University of Kentucky in 2007 and a Master of Science in real estate from UNC Charlotte in 2017. Rad is a registered professional engineer in North Carolina, South Carolina, and Texas.