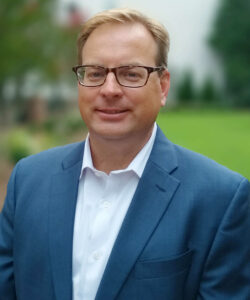 WK Dickson is pleased to announce the addition of Chris Birkmeyer, PE, as program manager for our South Carolina aviation practice. In this role, Chris will be responsible for leading project delivery, business development, and strategic growth of the aviation group in South Carolina and surrounding areas.
With over 25 years of service in the aviation and land development industries, Chris' experience entails the full range of airport projects – from general airfield rehabilitation to major airport expansion projects. He has overseen a wide variety of aviation-related projects including taxiway and apron reconstruction projects with construction budgets up to $21 million. His project experience also includes oversight of terminal improvements and landside development projects.
Terry Macaluso, WK Dickson vice president shares, "Chris brings to WK Dickson an extensive background in both aviation and land development projects. We are thrilled to have him join our team and are looking forward to his leadership in expanding our aviation practice and growing our firm. He will bring seasoned experience to WK Dickson's clients beginning with funding advocacy and ending with construction completion and grant closeout."
Chris earned a Bachelor of Science degree in civil engineering from Bradley University. He is a licensed professional engineer in South Carolina, Georgia, North Carolina, and Colorado.